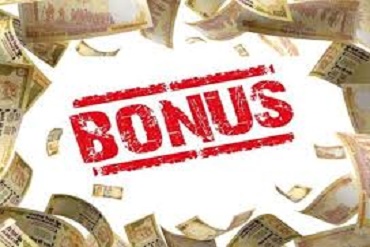 The money is received as Bonus, Incentives, tax Refund & dividend most of human being love to Spend that money on shopping, travelling & lifestyle due to mental account practice
Mental accounting is that our brain creates different space or basket for the money ( Bonus, Incentives) is received and treat the same money as a freebie than the money received as a salary
There are some a few idea to efficiently utilise of Bonus, Incentives, tax Refund & dividend
Prepay higher interest rate and long-term loans
Personal Loan, Credit -Card Dues, long term loan, and any other liabilities which significantly eats monthly inflows should be paid as earlier as possible that gives peace of mind
Buy a single premium term plan
are you among the millions of Indians who buy life insurance and then let it lapse by missing the premium deadline? A single-premium term plan may be just the right policy for you. These plans charge a large premium up front, but suit those who either lack financial discipline or may not be in a position to pay the annual premium later on.
Buy health cover for family
Secure your family's well being if you don't already have health cover. While a growing number of families are acutely aware of the need to have medical insurance, the rest of us often let it slide. Your group insurance policy may not provide sufficient coverage for your family. This is where your bonus comes in. Use it to buy a family floater health plan, which will take care of the hospitalisation expenses of all family Member
Set up an emergency fund
It can help you tide over tough times. Preparing yourself for unforeseen circumstances is the cornerstone of financial planning. A contingency fund ensures that you have enough to cover basic living expenses in case of a sudden lay-off or extended illness that prevents you from full-time employment. You can use your bonus to start your fund, or add to it if you already have one.
Start SIPs in equity scheme through a liquid fund
Buy a liquid fund, then shift to equity. Before the market correction, equity funds were on a roll. Even now, their long-term returns are quite impressive. If you are willing to take some risks and have enough patience, equity funds can give you good returns. But don't rush to invest in this overheated market. Stash the amount in a liquid fund, and then start a systematic transfer plan into an equity fund.This strategy has twin benefits. One, your SIP investments in the equity fund will cushion you against market volatility. Stagger your investment over a longer period and gain the rupee cost averaging advantage
Invest for your child's education
It's never too early to start saving for higher education. This is one the social complainsion and for better future to loved one so money received as bonus or other source should be utilize to plan these kind of objectives to fulfil
Put money in the NPS
The government-managed scheme can help save tax and augment your retirement savings. Invest a part of your bonus in the National Pension System (NPS) to save tax. Under the new Section 80CCD (1b), up to Rs 50,000 invested in the scheme is eligible for deduction. This is over and above the Rs 1.5 lakh investment limit under Section 80C.